I am not a fan of winter. We haven't been friends since I was 12 and sledding and ice skating were no longer cool. Rather than bitch about it from October to April I moved as far away as I could and still be on the mainland. Yet somehow I've ended up back where I started in cold Upstate NY.
Before moving back, I decided that I would take up winter sports to ease the pain. I don't care for downhill skiing, so I looked into xc skiing and snowshoeing. Shortly before Christmas, I found these gems on EBay for 20 bucks.
I then discovered that people race in these. I like competitive events, so I signed up.
I have since run into 2 problems:
1) I fell flat on my face and broke my nose
walking
last month, how in the world can I run in these without the same risk
2) we've had almost no snow this year. The most snow in the Capital District area is on my property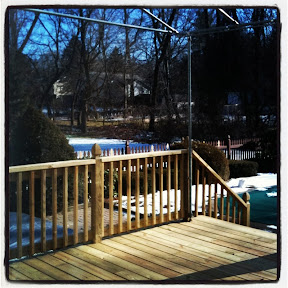 Which makes it hard to snowshoe.
In short, winter hasn't forgiven me yet for hating on her and moving south. Currently she's being a cold jerk and not allowing for me to attempt to enjoy the season.
It looks like my snowshoe race will become a trail run, leaving me wishing for an early spring.