There aren't any little people in my family, so we were able to sleep in before exchanging presents among the immediate family. Because of my dad's bad back and my sisters rough stomach we skipped out of church this year and relaxed. I had received new socks, arm warmers, and compression socks that I was curious to try out so I headed out for a 10k throughout the town.
Typically there is a lot of traffic in my hometown, but today everyone was indoors. I even ran down the middle of a semi-main road for a minute just because I could. I took the boy scout trail I ran this summer and found it a million times better, now that some of the brush has died out. After 3 miles of trails, I ended up at the track and decided to run a 1.25 before heading back.
It was very peaceful out today almost creepy as it felt like I was the only person still around in a town of 36,000. It was a nice way to get away from the craziness that is my house during the holidays and also work off some of those Christmas cookies I can't seem to resist.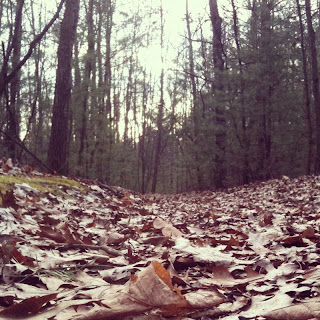 Whenever I get gloomy with the state of the world, I think about the arrivals gate at Heathrow Airport. General opinion's starting to make out that we live in a world of hatred and greed, but I don't see that. It seems to me that love is everywhere. Often, it's not particularly dignified or newsworthy, but it's always there - fathers and sons, mothers and daughters, husbands and wives, boyfriends, girlfriends, old friends. When the planes hit the Twin Towers, as far as I know, none of the phone calls from the people on board were messages of hate or revenge - they were all messages of love. If you look for it, I've got a sneaking suspicion... love actually is all around.
-Love Actualy
I am fortunate enough to spend the rest of my day with family that I love, and I hope everyone else is lucky enough to as well, Merry Christmas.